Well, well, Anthropologie's turning 20 in October and to celebrate they're re-releasing some of their classic items. A
pre-shop page just went up
for Anthro members and I've got some extra details from the home office.
It's hard to believe our favorite brand will be 20 this fall. The party's starting a little bit early and it seems like the community here couldn't be more delighted! To celebrate its anniversary Anthropologie has recreated 20 of its favorite past pieces in a capsule collection called, appropriately enough, 20 for 20: The Archival Collection. The home office team was kind enough to send along some details about select items. Today & tomorrow only anthro members can shop the collection
here
.
This item will be sold exclusively online and in the Rockefeller Center Anthropologie in NYC ONLY.
A gallery exhibit will be up for this collection at the Rockefeller Center store in NYC starting July 18th and you know I'll be visiting to take some photos!! I'll update this post soon with my thoughts, for now what do you think of this archival collection?
I got the heads-up about this capsule collection yesterday (thank you Anthropologie!) and was putting together a post to run later this week. Today's first dibs caught me totally by surprise! I haven't had a chance to put together my thoughts in their entirety but I do have some initial reactions.
I think it's wonderful that Anthropologie has recreated some of the items from its fantastic archive! I hope this ends up being not just a one-off but perhaps a new in-house brand (may I suggest the name archiverie?) where every so often Anthropologie brings back some customer and company-loved classics for a new buying generation.
From this particular capsule my favorite items are the
Sightseer Pencil Skirt
($118), the
Ruffle Skirt
($188) - an item I know I've specifically asked to be brought back in the past!, the
Fair Isle Sweater Coat
($248), the
Embroidered Sweater Coat
($218) and the
Tropics Dress
($188). Most of these items have different names than their first time around; the Beanstalk Skirt for instance is now rekindled the
Vine Skirt
($128).
I'm curious how Anthropologie chose the items for this capsule collection. I know that there are items that immediately rush to my mind that it would be cool to see back -- the Ferrous Flower Sheath, the Fanned Flames Blouse, the Floe & Current Coat -- and that's just items that start with F!!! I really, really hope that this line is successful enough that Anthropologie continues it. There's no brand dilution by bringing back rare items that are highly sought after (or impossible to find) on the secondary market. What item would you like to see back for another go-round?
First, let's get the scoop directly from Anthro on some of the capsule collection items.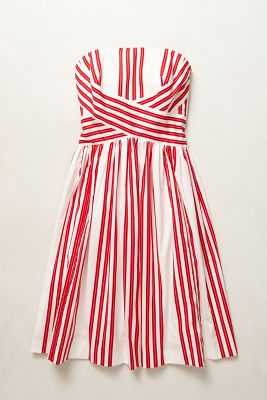 Anthropologie says: Originally issued in 2006 as the Regatta Dress,
we couldn't resist bringing it back.
It's the perfect dress for every occasion, from summer weddings to weekend evenings out.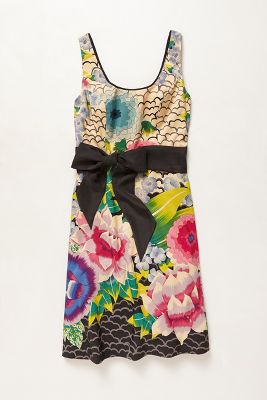 Anthro says: Originally issued in 2006 as a keepsake from our apparel designers'
inspiration trip to Bali.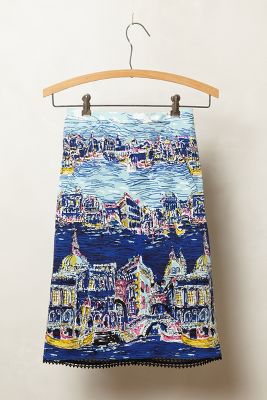 Anthro says: Originally issued in 2004 by our executive design director
as a "postcard" from a trip to Venice it still stands as an ode to the beautiful city.
Note: I am soooo excited about this skirt as I loved it the first time around
but could not afford to buy it at the time!!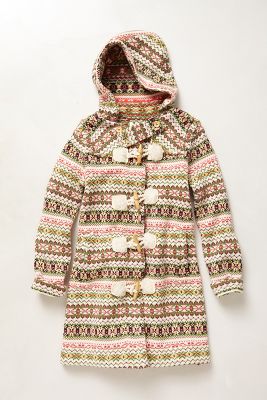 Anthro says: Originally issued in 2006 this classic Anthropologie sweater coat
we gave it a fun update with brighter and bolder colors.
Here is the full collection (Note: the photos below will work for USA/Canada customers only. International Anthro lovers
click here
to view the collection!)