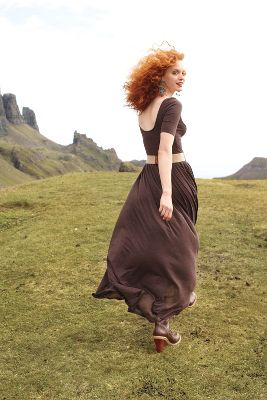 Anthropologie decided to randomly mark down two dresses today. Which two? The answer after the jump.
On sale today are the
Scoopneck Maxi Dress
now $80,
review
) and the
Silverfield Sweetheart Dress
(now $80,
review
). It's odd to see just two dresses marked down but as far as the selection goes these two are solid choices! I own and adore the Silverfield Sweetheart Dress, which was just released in a second pink color. Thanks as well to my fellow roxy who noted that two cardigans are on sale!
Grab these while you can because I doubt this promo will last long. I'm sadly outside the PA period for the Silverfield but I don't mind. I adore the dress! Do you own any of these items? Or will you buy them during this promo?
Looking for more sale items? For a limited time Anthropologie's offering
30% off
many of their gift items.
Thanks to everyone who emailed me about this!