I really love Anthropologie's
Made in Kind
capsule collections. Though some of the designs haven't resonated with me there have been many winning pieces that enrich my closet with a touch of Several pieces have come home with me. Now anthro members are getting special advance access to the latest arrivals to Made in Kind. What's new? Find out inside.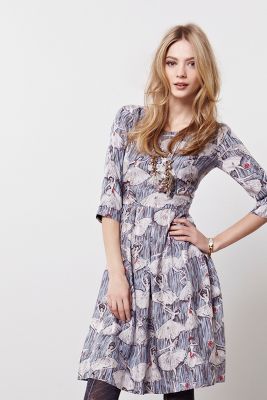 My favorite piece in this latest unveiling is L.P.O by Laurence Maheo's
Bourgeois Dress
($298, above), which has a beautiful and slightly abstracted print with a fun neckline. The sleeve length might be tricky. Below are some of the other new items available through the
pre-shop link
from today's anthro email.
What do you think of these latest arrivals? Will you be purchasing any of these items, today or later? Which Made in Kind capsules are your favorite? (Mine are Place Nationale, Tracy Reese and Vessel by Timo.)